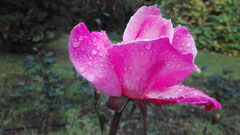 Energy rose blessing
This beautiful offering is to Honor the rose as this amazing flower that brings so much joy and healing to our planet. 
Roses are magical and have so much wisdom for us. 
Every full moon I offer rose blessings. I connect with flowers of different colours with your name (if you are interested to receive Information) and share the insights with you. 
Further, you will receive a poem … inspired by the full moon and the roses
Next rose Blessing: 17th of June 2019, around 10 pm (once it is dark enough to see the full moon) - if you are in for the rose blessing (heart contribution: 22, 33 or 44 EUR - upon your possiblity) you can write me until the 11th of June 
Love and blessings